In a time when there is a growing awareness of the challenges facing our planet, the pursuit of sustainable, ethical practices is a vital, important endeavour for any company worth its salt.

More than ever, companies are looking to incorporate ESG principles into their business practices, and Pyramid Display Materials is no different in that regard.
Just by the nature of our business as a sign and display distributor, however, we sometimes tend to focus on environmental factors above all else. Sustainability is increasingly at the core of everything we do, and Pyramid seeks to be as transparent as possible when it comes to the suppliers it chooses to partner with and the products it chooses to promote.
However! These aren't the only means by which Pyramid attempts to give back to the larger social fabric we all find ourselves a part of. Under Pyramid's Volunteer Time Off Policy, employees are also encouraged to support local activities and organisations that enhance and serve the communities in which we live and work every single day. These, after all, are the issues that impact quality of life for us all.
Today we are highlighting the efforts of Lewis Reynolds, an employee in our UK Birmingham branch, who, as part of our National Community Outreach & Charitable Activities, has been volunteering on a regular basis with a local organisation. Lewis is the one helping serve up some hearty lunch on the right!
Volunteering at SIFA Fireside
As a homelessness charity situated in Birmingham's Creative Quarter of Digbeth, SIFA Fireside's operations extend far beyond a simple hot cup of coffee or soup kitchen-style service. Their adult hub provides a whole bevy of health and wellbeing services, specially designed to help those who find themselves either vulnerable to, or looking for long-standing, sustainable routes out of, homelessness. This can range from securing tenancy and job aid, to optician's and dental appointments (and even the pursuit of personal interests like musical enrichment sessions!).

SIFA previously had their Drop-In Centre rebranded with a series of colourful and warm wall graphics that honour not only their own history and founder, Sister Sabrina, but also pay tribute to the city of Birmingham itself. Unfortunately, this was never finished to completion as their reception area walls went unadorned for an extended period of time.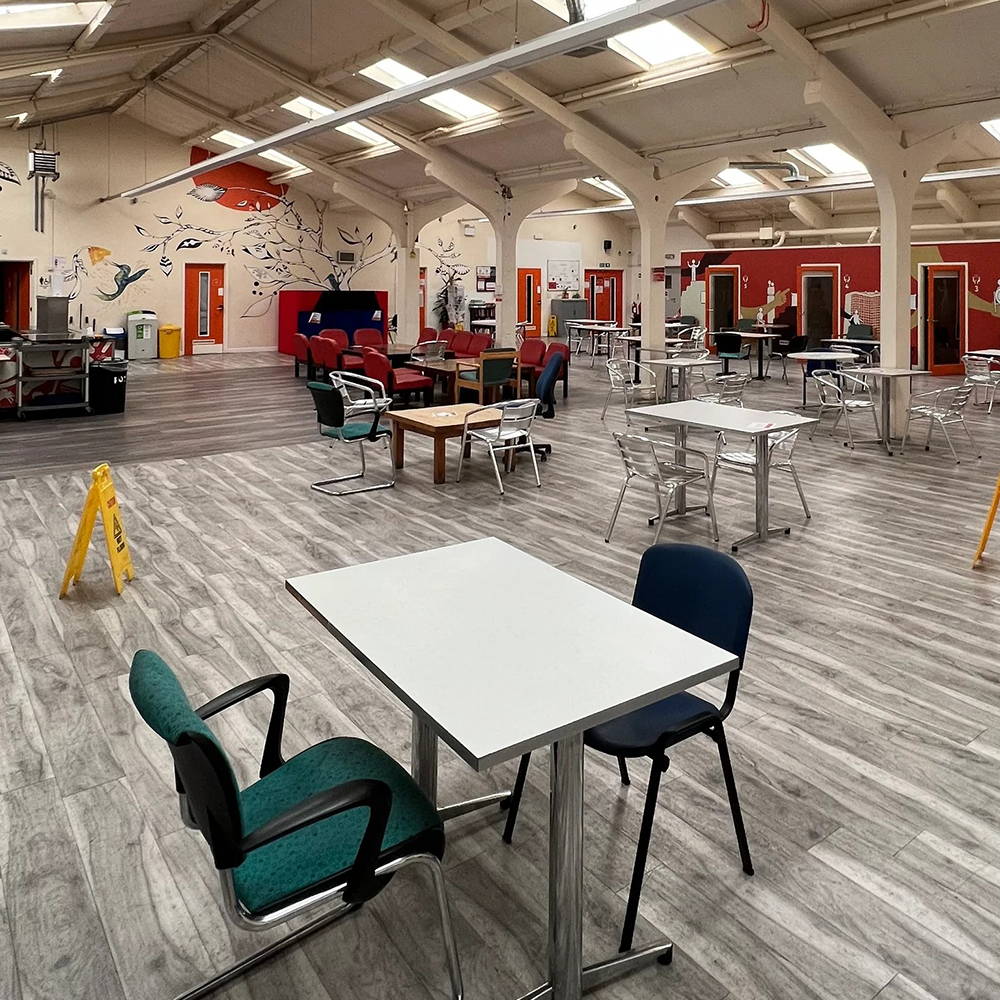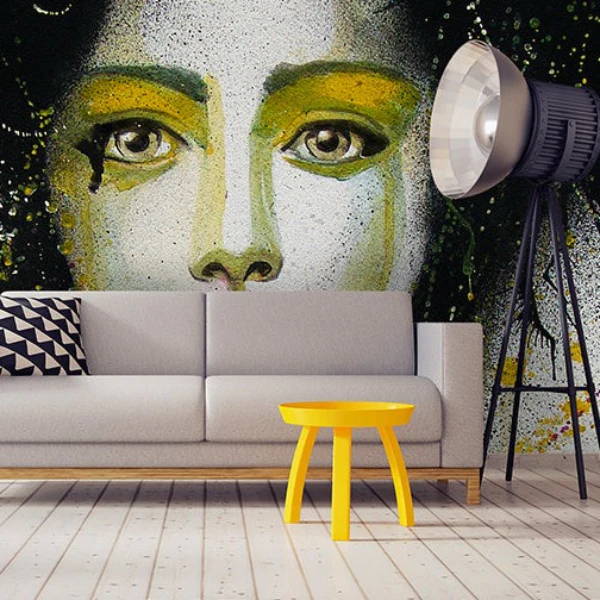 A little help from
our friends
Enter Pyramid, who sort to rectify this with a little help from our suppliers and customers alike!

Our own supplier of choice, Avery Dennison, was kind enough to lend a further hand in supporting this worthy cause, and provided us with a roll of Avery Dennison Multi-Purpose Inkjet vinyl 8726 Wall Film Canvas, matched perfectly to the specs of the previous work done throughout the main communal hall in SIFA Fireside's drop-in service centre.

Avery Dennison Multi-Purpose Inkjet vinyl 8726 Textured Wall Film series is a tough, scuff-resistant, flexible, white premium calendared vinyl film series designed specifically for wall graphic applications, with a digitally printable textured film that really makes any mural or decorative application pop out (as the photos of the finished article can attest to!).

The question still remained as to how we would print and fit the finalised artwork however. Luckily a further helping hand was proffered, as a long-standing customer of ours, 16 Signs, stepped in to help us clear this final hurdle.
Homeless doesn't take a holiday
SIFA Fireside have just launched their summer campaign, 'Homeless doesn't take a holiday', looking to dispel common misconceptions surrounding homelessness and the myriad forms it can take during the warmer months.

Historically, donations to homelessness support charities have tended to fall by a significant margin during summer when the weather is ostensibly nicer (though not so much the case so far in 2023!). This is only being exacerbated as the impact of the cost of living crisis continues to be felt by all.

Please feel free to share and circulate amongst your networks (fundraising@sifafireside.co.uk), and even offer to help if you are in a position to do so.